Litecast thrive during pandemic thanks to ELSIE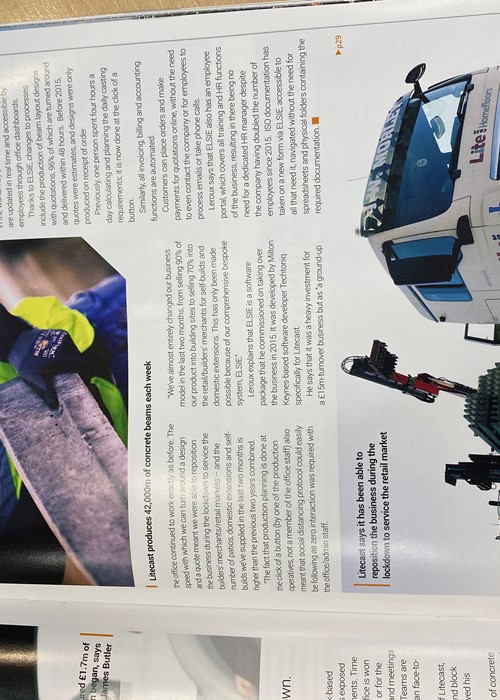 It's no secret, the 2020 COVID-19 pandemic has presented modern day businesses with never before seen challenges.
Thankfully, here at Litecast, we had a secret weapon up our sleeve, our bespoke ERP system, ELSIE.
ELSIE, our ground-up business-wide technology system, has been instrumental in allowing the company to continue to operate safely and efficiently during these uncertain times.

Within hours of the lockdown announcement, we had a small team of dedicated and hardworking employees working remotely; with all office processes being conducted seamlessly from the safety of employee's homes.
Adhering to guidance from Public Health England, a dedicated, skeletal production team ensured that the manufacture and picking of beams was maintained; allowing us to service the construction projects that continued throughout lockdown.

Real time KPIs, available to all employees via dashboards, ensured that the move to remote working caused no detriment to service levels or lead times.      
Click on the link below to read the full Construction Index article. 
https://www.theconstructionindex.co.uk/news/view/how-going-digital-enabled-a-precast-specialist-to-survive-lockdown