Litecast Secure Largest 225mm Beam Order in Company's History
2nd September 2019
Litecast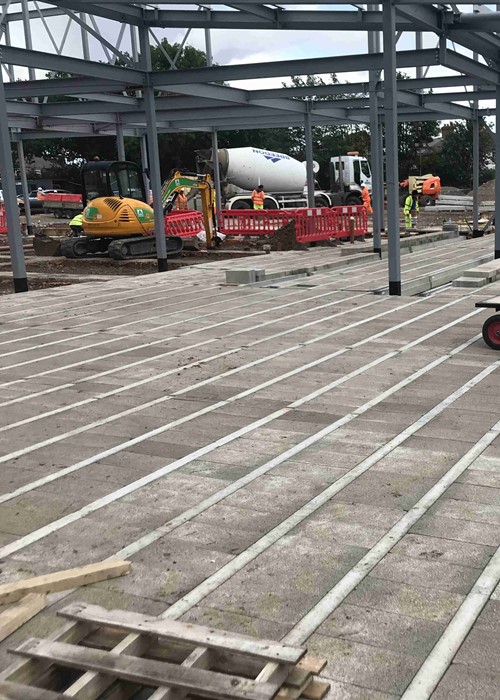 The 2558m² floor at the BAPS temple in Birmingham, required a massive 5,418 linear metres of beams; the single largest order of 225mm beams in Litecast's history. 
The progressive build schedule of the job required careful consideration, with 25 deliveries scheduled between August and September. 
A huge amount of credit is due to all involved with the Design, Scheduling, Manufacture and Delivery of the products; ensuring that the client received the highest level of service that Litecast are renowned for.
Details of our 225mm beams can be downloaded from our Specification Zone
For all 225mm beam requirements, please contact the sales team on:
02476 356 161
sales@litecast.co.uk