Employee of the Year 2019
1st October 2019
Litecast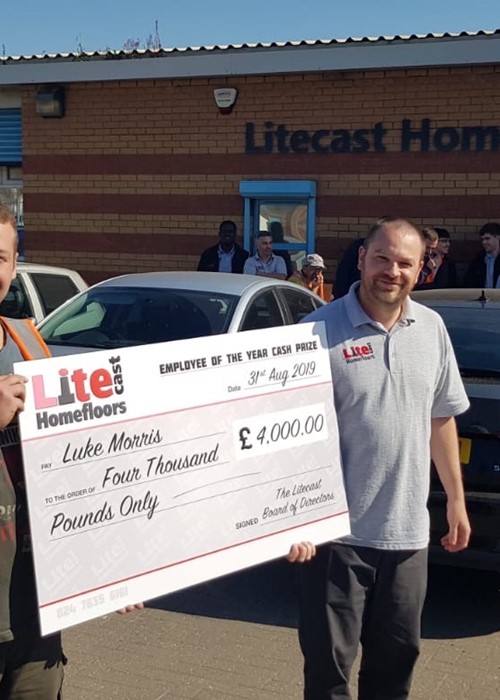 We're delighted to announce that the winner of this years' £4,000 cash prize for Employee of the Year is LUKE MORRIS!
Luke was initially voted as the employee of the month in May 2019 by colleagues, placing him in the running for Employee of the year. 
His hard work and dedication to the company was deemed by management to be worthy of the 2019 Employee of the Year accolade. 
Congratulations Luke, keep up the good work!